Design
Soft & Sweet machine combines visual elegance and convenience in the spirit of modern high-tech products. We follow the principles of industrial design and strive to pay more attention not so much to beauty as to the experience of interaction. We make a product that is no more difficult to use than a smartphone. You can choose from three basic colors, or you can create your own version that will match the style of your business.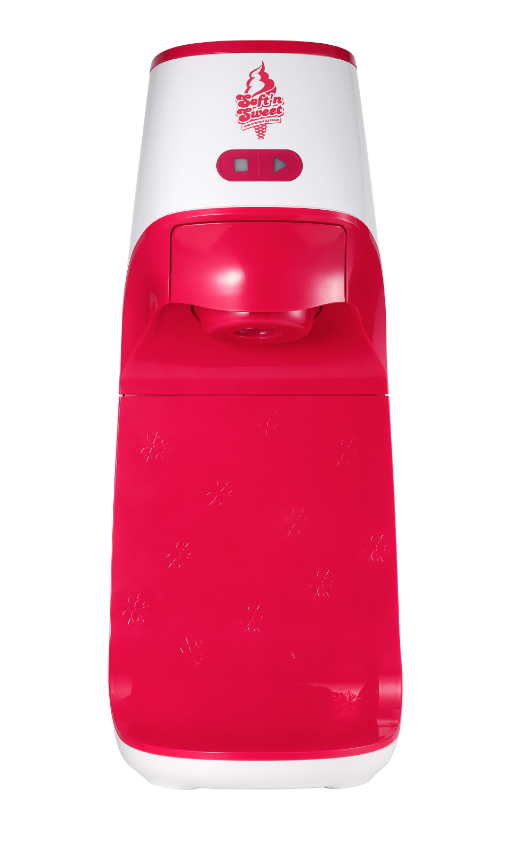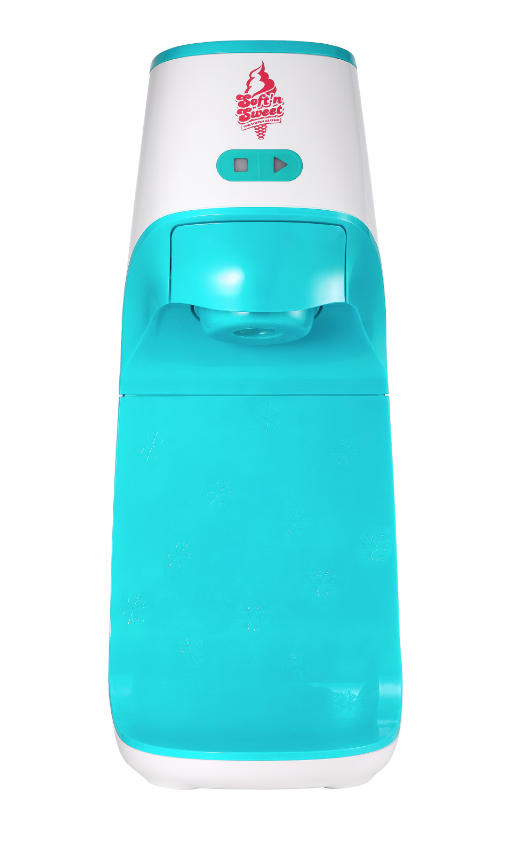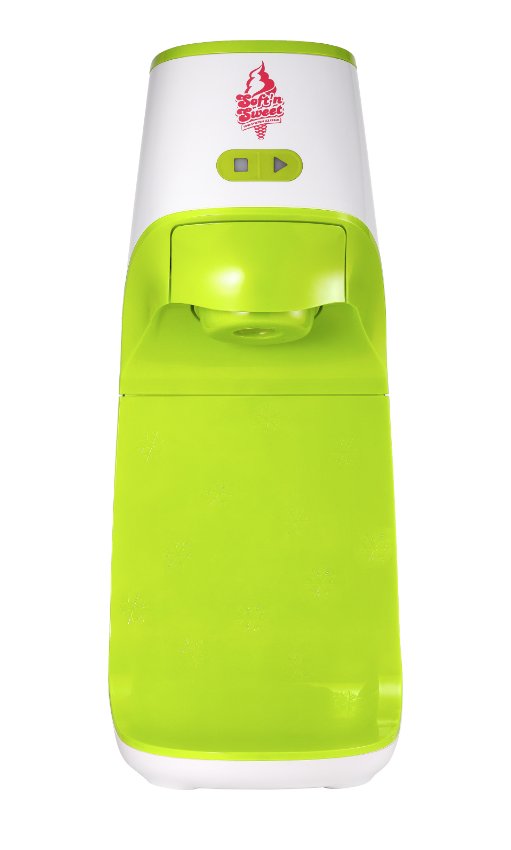 Easy to operate
Installation
Getting started with the machine does not require the help of specialists and installation, and preparation for use takes no more than 30 minutes.
Safety
The machine meets the sanitary requirements, and design simplicity eliminates the ingress of bacteria and impurities in the dispenser
Convenience in 7 steps
Step 1
Open the capsule tray by pulling it over.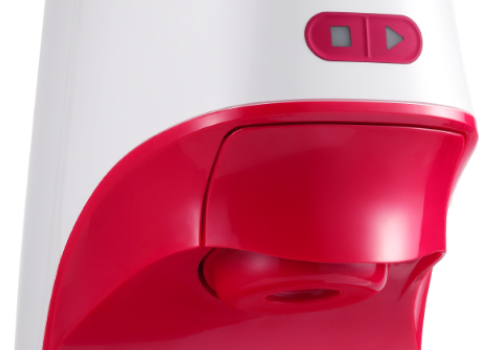 Step 2
Unglue the QR code sticker on the capsule.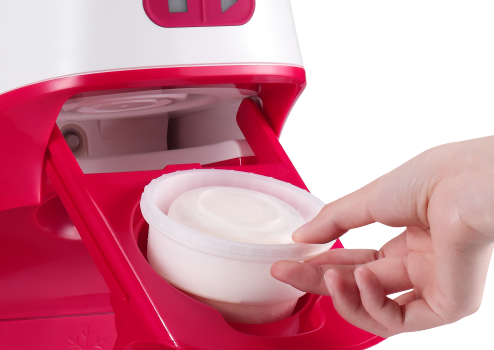 Step 3
Place the capsule in the tray holder.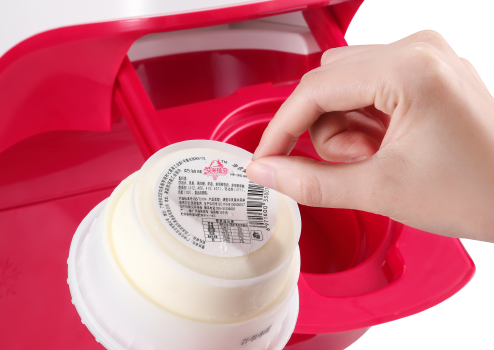 Step 4
Put the capsule into the machine and push t with the capsule until it stops.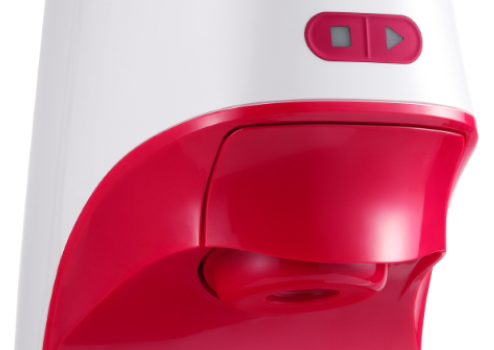 Step 5
Take the sticker and bring it to the QR code scanner.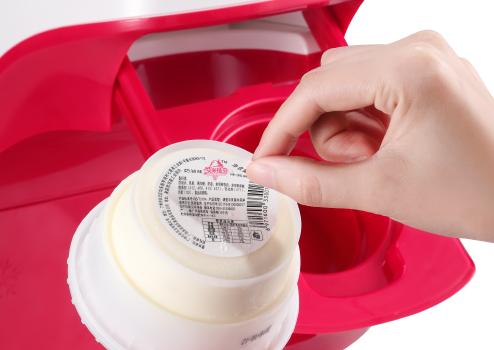 Step 6
Put a waffle cone or an ice cream bowl and press the play button.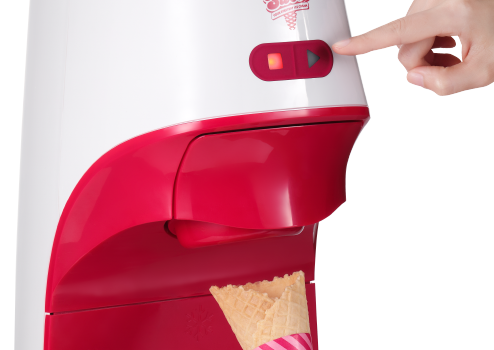 Step 7
After the ice cream has been prepared, pull the tray towards you to pull out the capsule. Throw it into the plastic recycling container.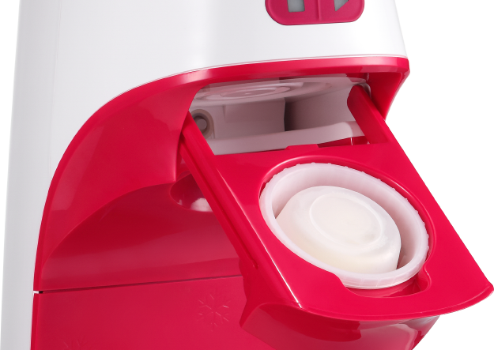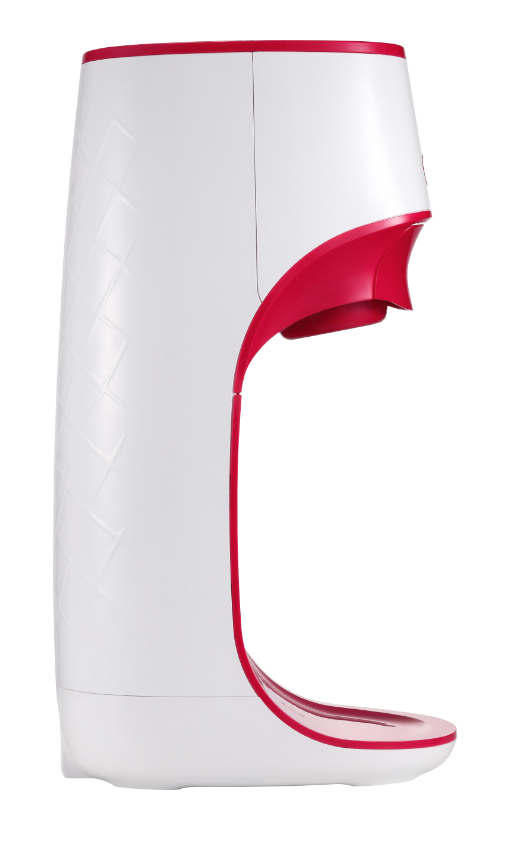 Compactness
Soft & Sweet Capsule Ice-cream Maker
Characteristics of the machine:
Gross weight: 8,864 kg
Net weight: 7.5 kg
Overall dimensions: 30×20×55 cm
Packaging size: 36×28.5×63 cm
Power supply: 100-240V 50/60Hz 1.8A
Power adapter: DC24V 3A
Capacity: 25W
Reliability
Build
quality
The machine is made of modern wear-resistant materials according to the standards of the food industry, so it does not break and weighs 7.5 kg.
The machine is free
of maintenance
Ice-cream is fed into the cone directly from the capsule, so the machine does not require cleaning and complex maintenance with the involvement of specialists.
Taste
You can choose of 5 tastes (cream, chocolate, strawberry, mango, chestnut) and create your own assortment that will satisfy your customers.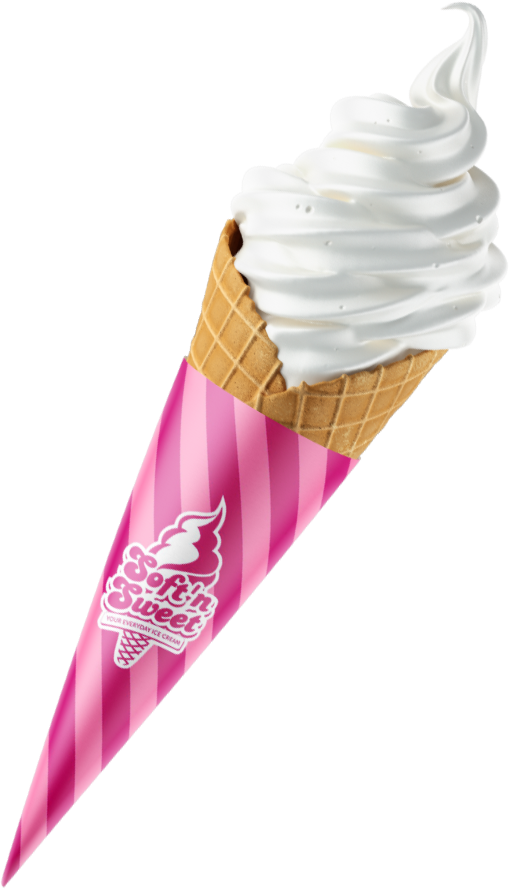 Additionally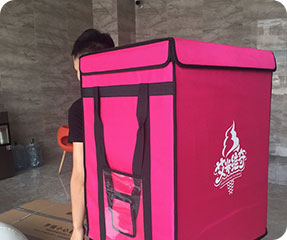 The machine has a convenient design for ice cream capsule storage. There is also space for other products.
Size: 50x50x100 cm
Capacity: 50 liters
Weight: 500 g (excluding raw materials)